Return to site
Save the Date on July 7th and 8th for the inaugural Venture Summit of Emerging Markets
On July 7th and 8th, Future Hub will co-host the virtual Venture Summit of Emerging Markets in collaboration with 志象网 (The Passage) and other partners. RSVP via this link.
Venture Summit of Emerging Markets (VSEM) is a platform dedicated to connecting tech ecosystems in China and other emerging markets. In particular, the Middle East and Africa (MEA) Session will facilitate experience and knowledge sharing among active players across the MEA region. Zooming in, the MEA session will focus on innovations in mobile-internet enabled sectors including FinTech, E-commerce, Digital Content, and will also discuss venture capital investment trends and opportunities in the post-COVID era.
The Middle East and Africa (MEA) Session will begin at 2:00 PM Beijing time / 9:00 AM East Africa Time / 7:00 AM West Africa time on July 8th, 2020. Please refer to the VSEM event page for more information on other sessions.
Vincent Li, Co-Founder and CEO of Future Hub, will be giving the keynote speech at the beginning of the MEA Session, and sharing his perspectives on how innovative solutions are addressing tech infrastructure gaps and changing the landscape of African businesses.
Following the keynote speech, the MEA session will break into four sessions, which are:
Fintech Panel: The Next Revolution of Fintech in Middle East and Africa
Content Panel: Diversity in Digital Content in Middle East and Africa
E-commerce Panel: Unlimited Potential of E-commerce in Middle East and Africa
Venture Capital Panel: Reimagine Opportunities for Investments in Middle East and Africa
We are very honored to have the following distinguished panelists to join us in the discussion.
As one of the 'hottest' tech sectors across Africa, FinTech startups attracted 41% of total investments flowing into African ventures in 2019 (~ 120% YoY growth), according to Partech statistics. Eddie Ndichu, Co-Founder and CEO of WapiPay, Chijioke Dozie, Co-Founder and CEO of Carbon, Wei Guo, CEO of Applink will be sharing their thoughts on Fintech innovations including but not limited to mobile payment, cross-border money transfer, digital lending.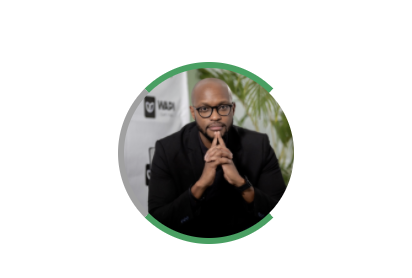 Eddie Ndichu
Co-Founder and CEO of WapiPay
Eddie has been a leader in transforming how financial services are delivered in Kenya and Africa over the last 12 years for some of the largest local and global banks such as Standard Chartered and KCB. His last posting was the Managing Director for Opera Software, leading deployment of Opera News, Opay and Okash platforms across Africa against the Opera mini browser base of over 150 million users. WapiPay is an innovative solution that addresses the growing demand for seamless money transfer between Africa and Asia due to the increasing trade and business activities.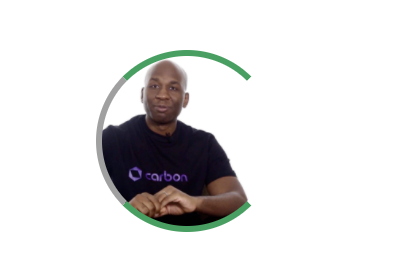 Chijoke Dozie
Co-Founder and CEO of Carbon
Chijioke co-founded One Finance and Investments Limited ("OneFi"), a pioneer FinTech provider of micro-loans in Nigeria. OneFi is the largest provider of loans, simple payment solutions, high-yield investments, and easy-to-use tools for personal financial management, via smartphones in Nigeria and Kenya through its mobile app "Carbon". Chijioke was previously an Investment Analyst at the International Finance Corporation (IFC) responsible for sourcing investment opportunities in Sub-Saharan Africa.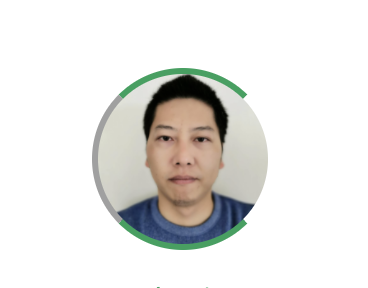 Launched in 2019, Applink is a multi-faced Fintech venture for affordable, convenient and instant financial services. Prior to Applink, Wei had years of experience delivering software solutions while he was working with Huawei, and developed strong partnerships with local mobile network operators. He also has worked with one of the leading Fintech firms in Kenya.
Increasing rate of smartphone penetration and mobile internet adoption, rising levels of disposable income, as well as improved conditions for mobile payment across Africa brings light to the nascent digital content and entertainment sector. Phil Choi, Director of Content and Strategy of Boomplay, Rishabh Lawania, CEO of Weemedia, Cordel Robin-Coker, Co-Founder and CEO of Carry1st will discuss challenges and opportunities in the digital content and entertainment industry.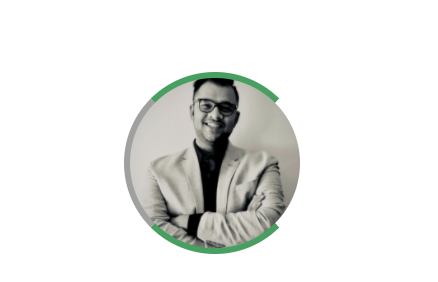 Rishabh Lawania
CEO of Weemedia
Rishabh is currently the founder of Wee Media, a content product running B2B Enterprise and Financial information platforms. Rishabh was heading a Chinese micro VC fund investing in Content & TMT sectors. He is a serial entrepreneur with an exit in his kitty.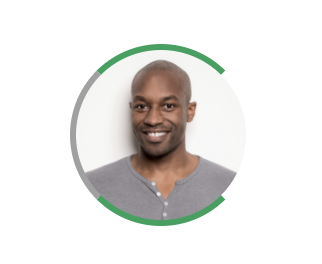 Cordel Robin-Coker
Co-Founder and CEO of Carry1st
Carry1st is the leading publisher of interactive media, serving the first generation of African smartphone users. Prior to founding Carry1st, Cordel spent over a decade in private equity and investment banking with The Carlyle Group and Morgan Stanley, across the US, Europe, and Africa. He most recently served as Vice President in the Carlyle Sub-Saharan Africa Fund; and prior to that, served as aide to Carlyle executives Bill Conway and Ed Mathias. Cordel started his career with Morgan Stanley, advising firms on the execution of large-scale mergers & acquisitions and institutional capital raises.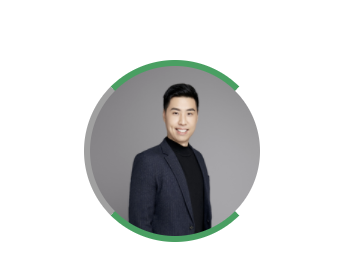 Phil Choi
Director of Content and Strategy of Boomplay
Phil overlooks Boomplay's licensing and investments in audio productions around the world as well as providing strategic direction to other internal departments. His previous experience includes working at Fortune global 50 company Ping An's subdivision Ping An Technology as a strategy consultant to the CEO and founder of a successful UK based international trading company.
Jumia's IPO in the United States has brought discussion on e-commerce viability in Africa to the next level. Joanna Bichsel, Founder and CEO of Kasha, Daniel Maison, Founder and CEO of Sky Garden, Tao Yang, Founder and CEO of Kilimall, Ke Wang, Founder and CEO of Kikuu will share their observations and insights on successful e-commerce models speaking from their on-the-ground experience.
Joanna Bichsel
Founder and CEO of Kasha
Started in Rwanda and recently expanded to Kenya, Kasha is an E-commerce platform for women's health and self-care. Early in her career, Joanna spent 11 years at Microsoft first as an engineer and later as a business leader. Prior to starting Kasha, Joanna was the Principal Technology Advisor for Global Development at the Bill & Melinda Gates Foundation, working across East and West Africa and South Asia on technology strategies and solutions to optimize the supply chain of vaccines, family planning and other public health commodities, health services delivery, agriculture and FinTech.
Daniel Maison
Founder and CEO of Sky Garden
Backed by a successful career in the corporate incentives industry and driven by a zeal for driving Tech inclusivity to the masses, Daniel co-founded Sky.Garden- an eCommerce platform that serves over 5,000+ SMEs and Distributors. Daniel is inspired by technologies that directly empower people in their daily lives. He believes that in order for a business to truly realize its vision, the dream must be bigger than the dreamer in order to achieve a lasting, impactful legacy. His prior experience in marketing covers sectors including the Fin-Tech, Automotive, Banking and Telco industries.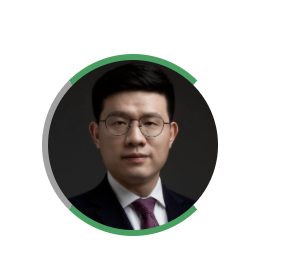 Tao Yang
Founder and CEO of Kilimall
As a serial entrepreneur, Tao has successfully launched Eisoo Software and AsinData prior to founding Kilimall. During his time at Huawei, he was actively contributing to the development of 2nd Generation M-Pesa. Started in 2014, Kilimall is now one of the leading e-commerce platforms in East Africa.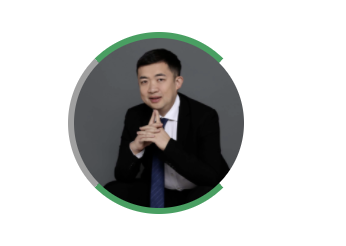 Ke Wang
Founder and CEO of Kikuu
Founded in 2016, Kikuu is a well-known e-commerce brand in Ghana and Tanzania, while its service spans over 10 countries across Africa and serving 5 million consumers with in-house last-mile delivery and payment solutions. Before launching Kikuu, Ke was working with leading Internet companies in China including Tecent and Alibaba.
Aside from Fintech, Digital Content and E-commerce, where should investors spend time and energy in order to find the undiscovered gold opportunities? Khaled Ben Jilani, Senior Partner at AfricInvest, Zhiyue (Bella) Tu, Senior Associate at Gobi Ventures, and Adewale Yusuf, Founder of Techpoint, will shed lights on their approaches and strategies to go about finding and supporting the next tech unicorn in Africa.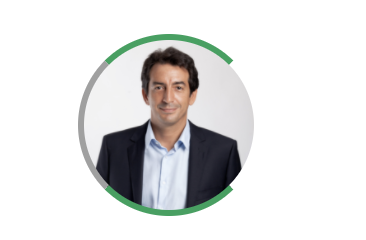 Khaled Ben Jilani
Senior Partner at AfricInvest
Khaled Ben Jilani is a Senior Partner and a member of the ExCom of AfricInvest. Since joining AfricInvest in 2001, Khaled has been involved in the structuring, fundraising and management of 3 PE and VC investment funds and has overseen >30 investments across Africa in innovative companies and in financial institutions. Before joining AfricInvest, Khaled was successively an analyst at Barclays Bank working on European payment systems, a developer in a Tunisian venture where he designed RTGS and Net payment systems now running in 18 African countries, and tech strategy consultant at Proxicom, a technology consulting firm in the US.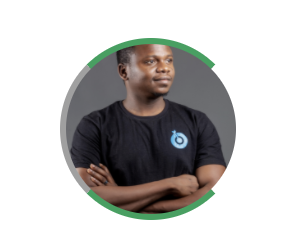 Adewale Yusuf
Founder of Techpoint
Techpoint Africa plays an instrumental role in the African technology ecosystem and for years has been chronicling the impact of technology on the Nigeria narrative. Adewale is also the Chief host of Techpoint Build (West Africa largest Startup Conference & Exhibition). When he is not talking tech, he is also a professional photographer. He loves traveling more than breakfast.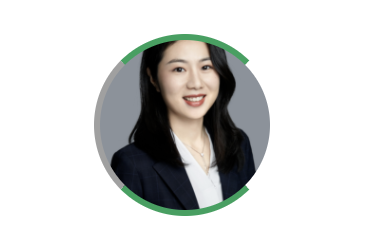 Zhiyue (Bella) Tu
Senior Associate at Gobi Ventures
Gobi Ventures is a leading venture capital investment firms in China and is one of the first institutitonal investors from China that is very active in emerging markets including Southeast Asia and Africa. Prior to Gobi Ventures, Bella has worked with Bank of China, PwC, and National Developmetn and Reform Commission of China.
At Future Hub, we are fully dedicated to innovations across the African continent by leveraging our knowledge and connections in China's tech ecosystem. We commit ourselves to incubating and investing in Africa's future.